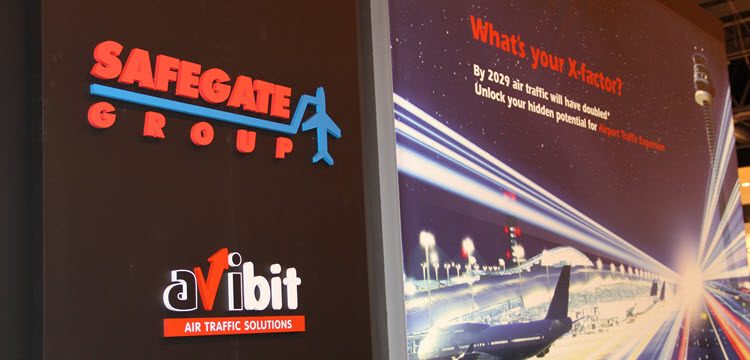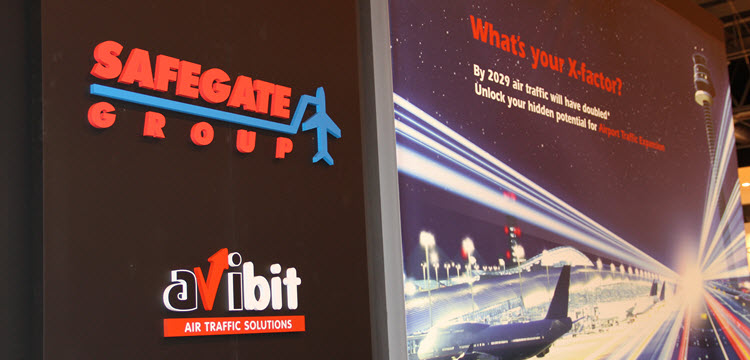 The Congress, held on March 8-10, is one of the most important air traffic management events of the year and we're looking forward to seeing you there! Safegate Group will be joined by its subsidiary, AviBit Air Traffic Solutions, in stand 836. AviBit joined Safegate Group in 2009 and is a leading provider of next generation software applications for efficient ATC solutions, and also integration of Air Traffic Control systems.
Visit booth 836 to experience both our ATC solutions and integrated SafeControl Suite. Meet our experts and discuss the latest air traffic and aviation trends.

Is your airport ready for the traffic demands of tomorrow? Improve your airport's performance from approach to departure. With our tower solutions you get information about the most efficient way from touchdown to gate. You receive full status awareness of equipment, full control over aircraft and vehicle positions and fewer planes waiting at the gate, at holding positions, queuing for take-off or circling in the air for landing.
Want to know more about us before the exhibition? Read more about airport performance, aviation innovation and much more from our experts on Safegate Blog.